In A Holidaze by Christina Lauren
In a Holidaze
by Christina Lauren
Published by Gallery Books
It's the most wonderful time of the year…but not for Maelyn Jones.
She's living with her parents, hates her going-nowhere job, and has just made a romantic error of epic proportions.
But perhaps worst of all, this is the last Christmas Mae will be at her favorite place in the world—the snowy Utah cabin where she and her family have spent every holiday since she was born, along with two other beloved families. Mentally melting down as she drives away from the cabin for the final time, Mae throws out what she thinks is a simple plea to the universe: Please. Show me what will make me happy.
The next thing she knows, tires screech and metal collides, everything goes black. But when Mae gasps awake…she's on an airplane bound for Utah, where she begins the same holiday all over again. With one hilarious disaster after another sending her back to the plane, Mae must figure out how to break free of the strange time loop—and finally get her true love under the mistletoe.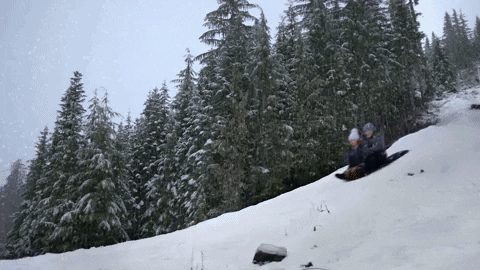 Age Recommendation:
16+
Genre:
Contemporary Romance
Holiday
In A Holidaze is a holiday rom-com written by the sister authors Christina and Lauren. It centers around twenty-six year old Maelyn, who is looking forward to the annual holiday week with her family and chosen family, to take her mind off her crappy, unsatisfactory job, and the fact that she is living with her mom. But the trip doesn't turn out the way she wants. A night of drinking egg nog leads to a make out with her childhood best friend - NOT his brother who she has been infatuated with since she was old enough to know what attraction felt like. An awkward morning where that friend ignores her, her crush lets her know he saw her and his brother kissing - and is totally fine with it, and to make matters worse, due to the expensive upkeep of the cabin they have all celebrated the holidays in for her entire life, its planned to be put on the market. On her way home, she makes a plea with the universe: to show her what would make her happy. Cue an accident when a truck runs a red light, and BAM! She wakes up six days prior, on the plane, on her way to the cabin. The universe is giving Mae a second shot to live the week that will lead to happiness. The right brother. The cabin. The job. Everything.
In A Holidaze has been on my TBR for a while now, and I was waiting till this month to read it. I love these sisters writing style, and despite only reading one book from them so far (Josh and Hazel's Guide to Not Dating, which is an absolute delight, by the way), they are quickly making their way to one of my favorite authors. That being said, In A Holidaze wasn't my favorite. Now don't get me wrong, I liked it. I just didn't love it like I loved Josh and Hazel. I liked the plot, I liked the characters, the flow was great, and didn't repeat much storyline despite it being a "Groundhog Day" plotline, I enjoyed the romance and it felt like a book with some true holiday spirit, but it just didn't inspire love in me, I guess. Maybe it was the way the sex was written? Very YA feel to it.
I think if you want to pick up a holiday romance to get you in the holiday mood, you can't really go wrong with In A Holidaze. It's well written, and entertaining, and I think it balances that line of being steamy, without being overly descriptive for those who are not into that sort of thing. Honestly, I feel like you can't go wrong with picking a Christina Lauren novel to put a smile on your face.