Finding It by Cora Carmack
Finding It
by Cora Carmack
Published by William Morrow Paperbacks
Book 3 in the Losing It Series
Kelsey Summers is looking for love in all the wrong places…
Spending a few months travelling around Europe – with no parents, no responsibilities and a no limit credit card – Kelsey's having the time of her life. But when she completely embarrasses herself in front of the hottest guy she's ever seen, she soon realizes there's more to life than the next party.
What she doesn't realize is that although she's on a journey to find herself, she will end up finding The One...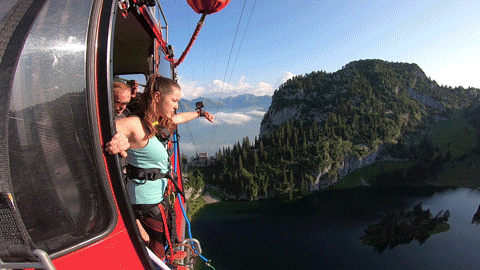 RATED: 18+ CATEGORY: MOOD:
Steamy New Adult Sweet
Romance
TRIGGER WARNING: PTSD resulting from past molestation and war.
Finding It is the third (and final) full length novel in Cora Carmack's Losing It series, and centers around Kelsey, Bliss's best friend from college, who has just embarked on her big backpacking trip across Europe. Just when Kelsey feels like she is drowning amongst the random hookups, and drunken partying, she meets the handsome and mysterious Jackson Hunt. When it becomes clear there is more than just sexual tension between the two, Kelsey's inclination is to run. But can she truly run from her feelings, and if she stays, will both of their secrets tear them apart? Finding It is probably my favorite of this series, by far. The story is interesting, the banter is great, and the CHEMISTRY BETWEEN JACKSON/HUNT AND KELSEY?!?! Sizzling. Like, I almost combusted from the sexual tension. Aside from that, I felt like the character growth was superb. I didn't like Kelsey in Losing It. It wasn't her outgoing personality, but her attitude around sex that made me uncomfortable. She forces her best friend to go clubbing for the purpose of finding someone to lose her virginity with. Despite Bliss being against the idea. In Finding It, we are introduced pretty quickly to why Kelsie is the way she is, and we see her in a spiral. Enter the mysterious Hunt, who we come to find out see's a kindred spirit in Kelsey. He pushes Kelsey's character to face some hard truths, and in the end, both of them find "it" - their home. Their peace. Within one another and themselves. It has a satisfying story arc, and conclusion, and I found myself turned around on Kelsey's character by the end of it. And despite what we learn, I loved Jackson. Finding It was a quick, yet enjoyable read for me, and I do believe you will enjoy it as well. Cora Carmack has interesting, well rounded characters, and the romance is wonderful and of course, steamy. I hope you like it as much as I did.
Hunt laughing at Kelsey because of the horrible kiss

Kelsey helping the little boy with the bully

Hunt and Kelsey's first kiss

Hunt taking care of Kelsey after she was drugged

Hunt and Kelsey seeing that they are staring at one another on train in the darkness.

Bungee jumping and that kiss

Kelsey tricking Hunt to beat him in their race