Warrior Fae by Caroline Peckham and Susanne Valenti
Warrior Fae
by Caroline Peckham and Susanne Valenti
Self-Published
Book 5 in the Ruthless Boys of the Zodiac
I once thought one of my ruthless boys could be the killer I'm hunting. They're all dark, deadly and more than capable of brutality.
But now I'm held by the King I've been stalking in the shadows and when I unmask him, he'll realise he made a huge mistake in taking my brother from this world.
My Kings are coming for me, I know that in my soul. They're on their way to rip me from my enemy's arms and tear him apart for me.
My heart beats to the sound of their names.
But I won't wait around to be rescued. Everything has led me to this moment and I'm ready to destroy the Fae who stole my brother from me.
Secrets will be uncovered. Destiny will be decided. Death will deliver us all in the end.
No one will escape the conclusion of this story without blood on their hands. I guess it's a good thing I'm a Vampire then, because I just so happen to have a taste for blood.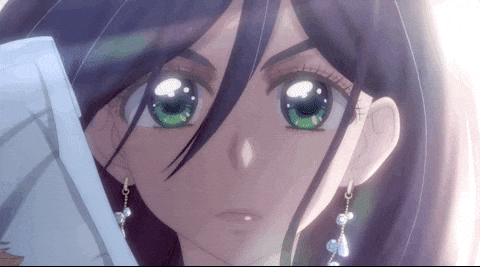 Age Recommendation:
18+
Genre:
Urban Fantasy
Reverse Harem
Warrior Fae is the final book in Caroline Peckham's and Susanne Valenti's Ruthless Boys of the Zodiac series, and centers around Elise and her harem - Leon, Ryder, Dante and Gabriel - as they follow the final clues on what happened to Elise's brother Gareth, and to finally take down the mysterious King and his cult named The Black Card.
That was a pretty short description for an almost 1000 page book, wasn't it. Kind of makes you think it didn't need to be 1000 pages. And if you thought that, you would be correct. The conclusion of this series suffers from the same problem as the past books in this series: too much sex, not enough story. I know what you are thinking - I am a romance book reviewer. Shouldn't I like the sex? And to that I say OF COURSE I DO! And yes, Caroline Peckham and Susanne Valenti write great, steamy sex ... but ... so does Sarah J Maas. The conclusion of her Throne of Glass series was similar in length ... and 95% of that book was FUCKING PLOT! It was action! I couldn't put it down. Whereas with Warrior Fae, I was bored way too often. The sex gets repetitive. I found myself putting my book down more often then not to do housework - GASP - and enjoying the odd hour or two on Animal Crossing: New Horizons, before reminding myself that I was super behind on my blog duties, I want this book finished before A Shadow in the Ember comes out (Oct 19th) and I need to get back to reading. And it felt like a chore. The only times in the book I truly enjoyed were the parts that furthered the story, but they were spaced out so far apart, the story flow was ruined for me.
There are things I enjoyed about this book. And since it's a big one, I will leave most of them to the favorite moments list below. But I do want to point out that I liked that each man of the harem had their own personal tests to see through before being -------spoiler---------> officially mated to Elise. Ryder and Dante needed to put aside their hate for one another themselves, before the stars removing their enemy bond was great, and Gabriel test of self-sacrifice for those he loves. Awesome! <---------------. Also, that epilogue is everything you want in a reverse harem. -----------------> Everyone as parents - fucking delightful. Surprising. I honestly assumed they would have had 4 children - so each mate had one blood offspring - but honestly, I liked this better. No one knows who the biological father is. Two children, and they all are equal parents with their own styles. I fucking gobbled that shit up. <----------------------. I guess I should mention the big bad in the book. My suspicions were spot on, so I wasn't surprised. That's all I really had to say on that. ***shrugging shoulders*** And finally, I liked Elise's ---------------> goodbye to her brother. I swear it brought tears to my eyes. Their bond is the star of these books. <----------------------
Warrior Fae was an overly long conclusion to a too long series, that is more sex than plot, but if you are looking for a reverse harem that has a little plot, and lots of steam, you will enjoy this one. The men involved are all very different, Elise is a force to be reckoned with and when we do get around to plot, it's actually very interesting. If you like Zodiac Academy, it's worth reading this to get background information that is actually connected to Zodiac Academy. And despite me really not being crazy for this particular series, I do plan on continuing with the Darkmore Penitentiary series, because that seems interesting as fuck.
Dante's mother being so supportive of his unusual relationship with Elise and Leon

Ryder's hallucination, where they all looked like Lion King characters, and he made Dante look like Pumba

The scrapbook MUHAHAHAHA

Leon tricking the guys and connecting them all so they can always find each other

Leon and Elise's cover story at Darkmore to get the handcuffs taken off her.

Ryder's anger over how cute Gabriel finds him in his smallest snake form and putting him in his pocket

Eugene and Ryder working together

Dante and Ryder making a star vow to end the war between the gangs

Dante saving Ryder, and the stars and Elise and OH MY GOD

Gabriel visiting Orion and the engorgement potion mishap LOL

Elise and the mated trip making a stick to give to Gabriel so she could mate with Gabriel the harpy way

Leon pranking Ryder

Gabriel and Ryder trying out for Pitball

Dante taking Elise to the graveyard to visit his dad, and him telling her they paid for a plot for Gareth if she is ready

Periwinkle

Dante and Elise making Lionel uncomfortable

Gabriel's constant visions to save Ryder and them all when they go into the bar

Dante's mom with Ryder <3

Ryder and Rosa <3

Everyone drunk at the party at Dante's family home ... especially Gabriel and Leon lol

Ryder's photoshoot BAHAHAH

The memory of Gareth and Elise watching the Pegasus fart fetish

Everyone high LOL

Eugene saving the day

The Christmas memory of the doll

Marlowe <3

Leon punching Dante in the face to get Ryder to smile for the camera

Ryder's trust in Gabriel saving his life

Ryder faking his death, and leaving gang life

The electrocution prank

Elise finally accessing her brothers memories and finding out what happened.

Elise saying goodbye to Gareth

Gabriel and Elise's divine moment

Leon's mating party for Gabriel

THE WHOLE FREAKING EPILOGUE
Leon: "Stay, Scar. Cuddle me."
Ryder: "I'd rather cuddle a bag of butcher knives," Rosa: "You and him…and Elise? What about Leon?"
Ryder: "Long story short, the Lion isn't going anywhere so we have to suck that up. Big Bird too." Dante: "Grazie,"
Ryder: "That better be fuck you in your fancy language, Inferno," Ryder: "Mufasa,"
I warned.
Leon: "I can see why she likes your hugs,"
Ryder: "Get off me, asshole." Ryder: "Don't be sad, be angry. You're gonna need all the rage you can muster tonight."
Leon: "Can't I be both? You're both. Remember that Siren who gave us the keys to this place while you were concealing yourself as my friend Barry?"
I didn't answer, my lips pressed tightly together as I gave him a death glare to warn him off of rehashing this story. Again.
Leon: "She said she could feel how sad you were and wondered if you needed a tissue, remember?"
Ryder: "That's not what she said,"
Leon: "Pretty sure she did, that's why I added those tears to your concealment spell to keep your cover."
Ryder: "I remember that part,"
I growled, as my fists clenched.
Leon: "And then Gabriel reminded you that you could have just shifted into a tiny snake and hidden in his pocket instead of embarrassing yourself as sad boy Barry."
Ryder: "Yes,. I remember, Leon. You don't have to keep-"
Leon: "And then I showed you that website where you can buy tiny hats for tiny snakes and bought a whole range for you to cheer you up, and I almost smiled about it, but then I remembered Elise was gone and-"
Ryder: "I was fucking there. And if you put a tiny hat near me in any of my snake forms, I will shift into my biggest form and eat you whole. That isn't a threat, that is a promise."
Leon: "Aww, look at us making pinkie promises, Elise would be so proud," Leon: "Don't do this right now. We can have marital spats later when Elise is home."
Dante: "Marital spats?"
Leon: "Yeah, I mean we're not married yet, but we all will be to Elise one day, right? So Ryder will be your husband-in-law."
Ryder: "Stop talking. I'll work with Inferno tonight."
Leon; "And always,"
Leon whispered like he thought I wouldn't hear. Dante: "Sei il mio mondo, amore mio."
Elise: "I love you, Dante,"
Dante: "Bene. Then don't leave me again. I can't be without you a second time, bella." Leon: "Everyone let your magic flow toward mine. You can feel it in Elise, really deep in her. Can you feel me inside her?"
Dante: "Dalle stelle, do you have to say it like that?"
Dante breathed as Ryder grunted.
Leon: "What's wrong with how I'm saying it? I'm just making it clear that you can feel my power really deep and now I'm reaching it out to you all. Can you feel it burying itself in you? Can you feel the tip of it pushing in?"
Gabriel: "For the love of the moon, Leon. We can all feel it." Ryder: "What the fuck, Mufasa? I don't just feel Elise, I can feel you standing right there as well as the rest of you assholes."
Dante: "Leone,"
Dante growled in warning and my eyes flicked to Gabriel who was suspiciously quiet.
Yes. He knew this would happen. He was my secret best friend.
Elise stifled a laugh as I jumped off the table and hooked her out of Ryder's lap.
Leon: "Whoops. Oh well, guess we're all soul brothers now – bye!" Lyle: "Goodness, what on earth are you doing wearing those, ma'am?"
Elise: "Well um-"
Leon: "I paid way too much money for these from a buddy. I know, I know, I'm not supposed to be able to buy these things, but he promised they'd spice up our sex lives and I'm a man who follows his cock, if you know what I mean?"
I asked, mutters breaking out behind me in the waiting room as Lyle turned beet red.
Lyle: "Oh, I see. Well, er, why are you showing them to me, sir?"
Leon: "Well the thing is, I got a little too excited when I put them on her and tied her to my bed last night. My girl was just lying there, naked, with no magic, completely at my mercy, legs spread wiiiiide."
I wiggled my eyebrows and the guy flushed somehow even redder.
Elise: "We're experimental like that,"
Elise chipped in in a husky voice that made my cock twitch with the fantasy.
Fuck, why hadn't I actually taken advantage of these cuffs while I had the chance? Elise: "Leon likes to see how far he can push me, but he doesn't realize I don't have any limits."
Leon: "She really doesn't,"