It Happened One Summer by Tessa Bailey
It Happened One Summer
By Tessa Bailey
Published by Avon
Book 1 in the Bellinger Sisters Series
Piper Bellinger is fashionable, influential, and her reputation as a wild child means the paparazzi are constantly on her heels.
When too much champagne and an out-of-control rooftop party lands Piper in the slammer, her stepfather decides enough is enough. So he cuts her off, and sends Piper and her sister to learn some responsibility running their late father's dive bar... in Washington.
Piper hasn't even been in Westport for five minutes when she meets big, bearded sea captain Brendan, who thinks she won't last a week outside of Beverly Hills. So what if Piper can't do math, and the idea of sleeping in a shabby apartment with bunk beds gives her hives. How bad could it really be? She's determined to show her stepfather—and the hot, grumpy local—that she's more than a pretty face.
Except it's a small town and everywhere she turns, she bumps into Brendan. The fun-loving socialite and the gruff fisherman are polar opposites, but there's an undeniable attraction simmering between them. Piper doesn't want any distractions, especially feelings for a man who sails off into the sunset for weeks at a time. Yet as she reconnects with her past and begins to feel at home in Westport, Piper starts to wonder if the cold, glamorous life she knew is what she truly wants. LA is calling her name, but Brendan—and this town full of memories—may have already caught her heart.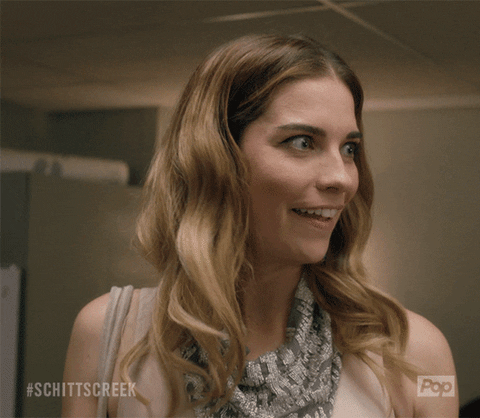 Age Recommendation:
18+
Genre:
Rom-Com
It Happened One Summer by Tessa Bailey is the first book in her Bellinger sisters duology, and centers around Piper Bellinger, a twenty-eight year old socialite, and Brendan, a gorgeous, but grouchy fisherman. When Piper acts out by breaking into a fancy hotel's pool and throwing an insane party after an embarrassing break up, she ends up in jail. As punishment, she is cut off, and sent to Westport, Washington for 3 months, along with her sister, to run her deceased father's dive bar. As soon as she walks into the bar, she meets Brendan, and he makes it clear - she doesn't belong in Westport. Wanting to prove her stepfather, and Brendan wrong, Piper digs her feet in for the long haul. With Westport being a small town, and the more she runs into the gorgeous fisherman, the more she learns there is more to him than meets the eye. And he learns that Piper isn't just beautiful on the outside, but the inside as well. As she settles into small town life, and discovers her roots, she starts to wonder if she can let go of the glamourous life she had in LA, and make Westport - and Brendan - her home.
This book has been floating around on #booktok, and I do love me some Tessa Bailey, so when I was browsing Chapters with my bff, and saw it on a shelf with other best sellers, I decided to pick it up. And I am so glad I did. I. FUCKING. LOVED. THIS. BOOK! It's fun, with giggle-worthy dialogue, it's sweet, and hot as hell. I mean ... HOT. The smut in this book is A+. And unlike many books I have seen recommended on #booktok, it isn't just praised for the steamy scenes. The story is top-notch. The characters are wonderfully written, and the banter is awesome. And while it's definitely a faster paced romance than I typically enjoy, I couldn't put this book down, and sad when it ended.
If you are looking for a fun, sweet romance with lots of dirty details, I can't recommend It Happened One Summer enough.