Faking It by Cora Carmack
Faking It
by Cora Carcack
Published by William Morrow Paperbacks
Book 2 in the Losing It series
Mackenzie "Max" Miller has a problem.
Her parents have arrived in town for a surprise visit, and if they see her dyed hair, tattoos, and piercings, they just might disown her. Even worse, they're expecting to meet a nice, wholesome boyfriend, not a guy named Mace who has a neck tattoo and plays in a band. All her lies are about to come crashing down around her, but then she meets Cade.
Cade moved to Philadelphia to act and to leave his problems behind in Texas. So far though, he's kept the problems and had very little opportunity to take the stage. When Max approaches him in a coffee shop with a crazy request to pretend to be her boyfriend, he agrees to play the part. But when Cade plays the role a little too well, they're forced to keep the ruse going. And the more they fake the relationship, the more real it begins to feel.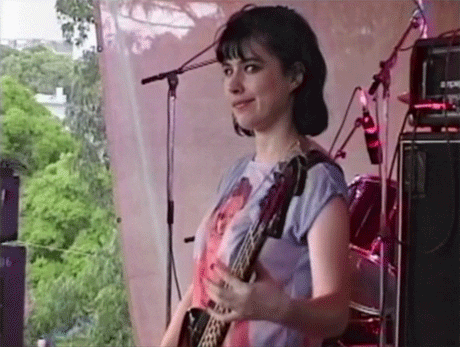 RATED: 18+ CATEGORY: MOOD:
Some Steam New Adult Sweet
Romance
Faking It is Cora Carmack's second book in her Losing It series, and centers around Cade, Bliss's best friend from Losing It, and Max, a musician who has a problem. Cade is trying to move on from his unrequited feelings for Bliss, and when he finds out Garrick is planning to propose, he is reeling. Enter Max, with her bright red hair, her retro 50's dress, and tattoos, who just found out her ultra-conservative parents are 5 minutes away, surprising her for Thanksgiving. After they hear her unsuitable boyfriend in the background, they are expecting to meet a guy - and Cade looks like the kind of guy her parents would approve of. As they continue their fake relationship, attraction and tension builds, and all of a sudden, it doesn't feel fake anymore.
I wasn't sure if I was going to like Faking It. It started out like your very typical "fake relationship" trope. I have read a lot of those, and in order to enjoy them, I need a nugget of uniqueness. Luckily for me, Cora found it. Cade being heartbroken and lonely, and Max, with her tragic backstory and her wish to be free from her parents expectations, it made the typical fake relationship trope more interesting. It also had this whole opposites attract thing going on. Max is the exact opposite of Bliss, and Cade is the exact opposite of the men Max typically dates. There is a very identifiable attraction and chemistry between these characters, and as they slowly tear each others walls down, it becomes undeniable. While there isn't a whole lot of steamy scenes, what we do have is good.
Faking It was a fresh take on the fake relationship trope, that kept me interested from beginning to end. There is no beating around the bush with this couple, and it makes for a quick, satisfying read. So if you like this trope, sexual tension, some steam, and interesting character backstory, you will also enjoy Faking It.
Max's parents falling hard for Cade at the first meeting