The Risk
by Elle Kennedy
Self-Published
Book 2 in the Briar U series
Everyone says I'm a bad girl.
They're only partly right—I don't let fear rule me, and I certainly don't care what people think. But I draw the line at sleeping with the enemy. As the daughter of Briar's head hockey coach, I'd be vilified if I hooked up with a player from a rival team.
And that's who Jake Connelly is. Harvard's star forward is arrogant, annoying, and too attractive for his own good. But fate is cruel—I require his help to secure a much-coveted internship, and the sexy jerk isn't making it easy for me.
I need Connelly to be my fake boyfriend.
For every fake date…he wants a real one.
Which means this bad girl is in big trouble. Nothing good can come from sneaking around with Jake Connelly. My father would kill me, my friends will revolt, and my post-college career is on the line. But while it's getting harder and harder to resist Jake's oozing sex appeal and cocky grin, I refuse to fall for him.
That's the one risk I'm not willing to take.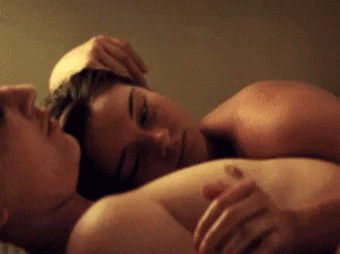 RATED: 18+ CATEGORY: MOOD:
Steamy New Adult Sweet & HOT
The Risk is the second book in Elle Kennedy's spin off series Briar U, and centers around Coach Jenson's daughter, Brenna, and Jake, the star player of Briar U's main competition this hockey season. Brenna is feisty, and does what she wants. There is a line she won't cross though - she won't hook up with the enemy. Jake Connelly is dominating college hockey, which makes him just that - her enemy. When Brenna's interview goes bad, she namedrops Jake - and it works. Problem is, now she needs him to play along, in hopes she gets the internship. Jake is all too willing to play, with one stipulation. For every fake date, he wants a real one. And with every encounter, it gets harder and harder for her to resist him.
Okay, this is more like it. This brought me back to the Off-Campus series. I love the whole enemies to lovers, forbidden romance angle, and this book is full of it. The shining star of this book is the characters. Brenna is a fun read, as she is feisty and badass, and doesn't take shit. She owns the room. And Jake is also a fun read. A bit more serious than the other players, but still entertaining and best of all - sweet. It was a bit predictable. I figured out pretty quickly what had happened in Brenna's past that caused a divide between her and her father, but it doesn't subtract from the story. If anything, along with Brenna's relationship with Jake, I was just as invested in Brenna's relationship with her dad.
Honestly, if you liked the other books in Off-Campus and The Chase, you will also enjoy this one. It has the popular enemies to lovers and forbidden love tropes, has two bad ass characters falling for each other, and has enough spice in it to make you feel all the things. I hope you enjoyed it as much as me.