The Goal
by Elle Kennedy
Self Published
Book 4 in the Off-Campus series
She's good at achieving her goals…
College senior Sabrina James has her whole future planned out: graduate from college, kick butt in law school, and land a high-paying job at a cutthroat firm. Her path to escaping her shameful past certainly doesn't include a gorgeous hockey player who believes in love at first sight. One night of sizzling heat and surprising tenderness is all she's willing to give John Tucker, but sometimes, one night is all it takes for your entire life to change.
But the game just got a whole lot more complicated...
Tucker believes being a team player is as important as being the star. On the ice, he's fine staying out of the spotlight, but when it comes to becoming a daddy at the age of twenty-two, he refuses to be a bench warmer. It doesn't hurt that the soon-to-be mother of his child is beautiful, whip-smart, and keeps him on his toes. The problem is, Sabrina's heart is locked up tight, and the fiery brunette is too stubborn to accept his help. If he wants a life with the woman of his dreams, he'll have to convince her that some goals can only be made with an assist.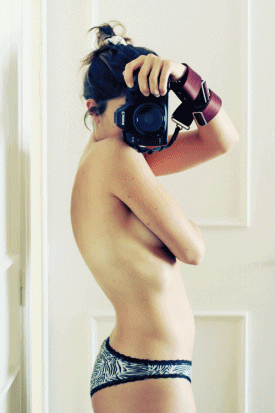 RATED: 18+ CATEGORY: MOOD:
Steamy New Adult Sweet & HOT
The Goal is the fourth book, in Elle Kennedy's Off-Campus series, and centers around the last single roommate in the house - Tucker, and Sabrina, the super driven, Harvard Law bound student, who just happens to be Dean's (The Score) nemesis. When Tucker and Sabrina's eyes meet across the bar, there are sparks. Sabrina wants a one night thing. Tucker wants more. What neither of them expect is Sabrina getting pregnant. Sabrina's desire to leave behind her shameful past has her locking down her emotions. She doesn't want to ruin Tuck's life anymore than she feels she already has. Tucker is not the type to sit back and let her take care of everything, and the fact that she is insanely smart, drop dead gorgeous, and sweet, it doesn't take much for him to fall head over heels for her. But can Sabrina let herself succumb to her growing feelings for Tucker? And will this baby change their lives for the better, or worse?
I was a little worried going into this book. Tucker in the other books is quiet and laid back, so I didn't feel as connected to this character as I did the others. And every interaction with Sabrina in The Score places her in bitch category. But I loved the other books, so I felt like if anyone can get me to like these characters, its Elle Kennedy. I really liked the story. It's not an original concept, but it didn't make it less likeable for me. The chemistry between Tucker and Sabrina is great, and while the banter is no where near as awesome as the other books, it's clear they respect one another a lot. One of the things I appreciated, was how realistic Elle Kennedy wrote about motherhood. Loving your child with all your heart - but it's not all bliss and sweet baby cuddles. It's not easy. Add being a student in a competitive program, and trying to get a business built, it's brutal. I have three children, and was a student when my youngest was born (and somewhat when my twins were babies), and it's almost impossible to study, do assignments, and care for a human being. Actually, forget that. It WAS impossible. I was in high school when I had my twins, and I tried to continue part time, but as the girls got older I just couldn't do it. So, big respect to Elle Kennedy for not glamorizing motherhood, like a lot of these books do. My only issue was Logan's dialect. I remember it being mentioned in other books that he was from the south, but the whole "darlin'" thing really got to me. Like, where the fuck did that come from?
If you don't mind children being introduced to your romance, you probably won't enjoy this. I know that many romance readers - including those with children - don't like that trope. That being said, if you don't mind it - you will enjoy it. The sex is hot between these two, and the romance is sweet. We get the rare combination where the man is the romantic, and the woman is the skeptic, and it works great with their characters arcs. And while this was not my favorite in the Off-Campus series, I can't deny I couldn't put it down.
Tuck hitting on Sabrina in the bar

Car sex. Holy shit it was hot.

Sabrina agreeing to a date finally

Tuck telling Sabrina she can do whatever she needs to, and he will support her

The guys talking about labor

Sabrina and Tuck finding out they are having a girl

Logan and Garrett's competition to be godfather, and Logan's homemade teddy bear

NEWBORN CPR HAHAHA

Childbirth class

Tuck's patience with Sabrina when she was in labor

Tucker freaking out about driving with his daughter

Tuck talking to his daughter while taking her for a walk

Their first time after Jamie was born

Sabrina standing up to Tuck's mother, and them finally admitting they love one another
Sabrina: "I'm not sleeping with you because you bought me a drink."
Tuck: "I hope not. I have higher standards than that."
Tuck: "I never really wanted it. And I think it's one of those things you have to really want to pursue."
Sabrina: "So what do you want these days?"
Tuck: "You."
Tuck: "I hate to tell you this, Sabrina. But you've made a big mistake."
Sabrina: "What? Why?"
Tuck: "Because I'm going to ruin you for all future guys. I apologize in advance."
Sabrina: "Why? I mean, I know we rocked each other's worlds, but why are you so hard up on seeing me again?"
Tuck: "Do you believe in love at first sight?"
Oh my fucking God.
I start to shoot to my feet.
He tugs me back onto the bench with a deep chuckle.
Tuck: "Chill, Sabrina. I'm not saying I'm in love with you."
Sabrina: "Then what are you saying?"
Tuck: "I'd seen you around campus before the night at Malone's. And yeah, I thought you were hot, but it's not like I was desperate to find out who you were."
Sabrina: "Gee, thanks."
Tuck: "Make up your mind, darlin'. Do you want me to be infatuated with ou, or so you want me to not give a shit?"
Text:
Garrett: The hells, D?
Dean: It's not what you think!!
Logan: It's hard to mistake ur romantic bath with that giant pink thing in ur ass!
Dean: It wasn't in my ass!
Garrett: I'm not even going to ask where it was.
Dean: I had a girl over.
Garrett: Suuuuuuuuuuuuuure.
Logan: Suuuuuuuuuuuuuure.
Dean: I hate you guys.
Garrett: <3
Logan: <3
Tuck: Wait ... what did I miss?
Since we have practice in twenty minutes, the guys are already awake and clearly on their phone. Two photos pop up simultaneously. Garrett and Logan have both sent me pics of pink dildos. I'm even more confused now.
Dean: Why do you guys have dildo pics handy?
Logan: ALINIMB
Dean: ??
Tuck: ??
Garrett: At Least It's Not In My Butt
Logan: Nice, G! U got that on the first try!
Garrett: We spend too much time 2gether.
Tuck: PLEASE tell me u caught D playing w/ dildos.
Logan: Sure did.
Dean: I HAD A GIRL OVER!
Tuck: Mornin', sunshine. Want me to make you some coffee?"
Fitzy: "God. Yes. Please."
Chuckling, I duck out of the bathroom and walk the four or so steps into his kitchenette. When he finally emerges, I shove a cup of coffee in his hand, sip my own, and say,
Tuck: "Dean shoved a dildo up his ass last night."
Fitzy nods.
Fitzy: "Makes sense."
I snicker mid-sip
Tuck: "It really does, huh?"
Text:
Sabrina: I'm bringing my friends Carin and u need to bring the hottest guy u know.
Tuck: I'm the hottest guy I know. Will look for 2nd hottest guy on campus. She have any preferences?
Sabrina: Someone who knows how to use his tongue.
Tuck: Again, that'd be me, Not sure how I'll find out how good the other guys are w/ their equipment. Not a topic that comes up a lot.
Sabrina: That's the price of my time.
Tuck: On it.
Sabrina: "So there are pics of Tucker's mighty wang on the internet?"
Tuck: "I haven't been tagged on Instagram yet, so I'm hopeful they aren't out there. But thanks for calling my dick mighty. We appreciate that."
Sabrina: "We? As in you and your penis?"
Tuck: "Yup."
Then he takes off the robe.
I choke on a gasp, because oh my God, his penis is right there. And it's impressive.
Beside me, Carin is also quick to examine the goods.
Carin: "Now that's what I'm talking about! Well, hello there, Manaconda! Ladies, I think Spector deserves a slow clap right now, no?"
Dani: "Jesus, she's hot! Are you sure she's not bi? Because it's a crime that she has to suffer through life with a man."
Sabrina: "I'm pretty sure everyone here thinks I'm a prostitute."
Tuck: "If they do, it's because that's the only way someone as hot as you is allowing me to put my grubby mitts all over your body."
Logan's lips are twitching, as if he's trying not to laugh.
Tuck: "What's so funny?"