The Billionaire Scrooge Next Door by Olivia Hayle
The Billionaire Scrooge Next Door
by Olivia Hayle
Self-Published
Adam Dunbar was once the boy who never gave me a second glance. Now he's the hot billionaire next door who can't look away.
I go home to Fairhill for the holidays to escape my cramped city apartment and failed career. My to-do's are spending time with family, eat turkey, and watch bad Christmas movies. Reigniting my crush on my brother's former best friend was not on the list.
Adam is back in our small town after a decade away. He's older, richer, and more of a Scrooge than ever. Christmas is commercialism, and he won't have any of it. Me? I start listening to holiday music in October.
But our clashing opinions on the season don't stop the attraction growing between us. Could this grumpy billionaire actually be my perfect Christmas gift in disguise?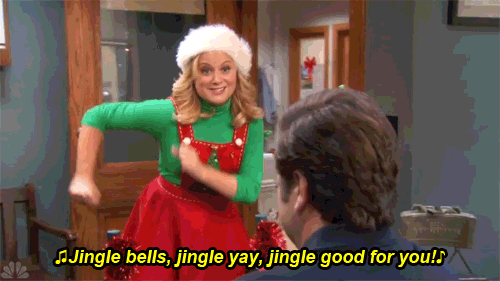 Age Recommendation:
18+
Genre:
Contemporary Romance
Holiday
The Billionaire Scrooge Next Door is a short, but sweet holiday romance by Olivia Hayle. It centers around Holly, the Christmas loving twenty-nine year old, who is in a life rut, and can't wait for a traditional Christmas with her family to forget her problems for a bit as well as Adam, successful tech CEO billionaire, who moves back into his childhood home - across the street from Holly. Adam was Holly's big brother's childhood best friend - and her biggest crush. When Holly is asked to help Adam "fall in line" with the Maple Lane's Christmas spirit, she has her work cut out for her. But differing views on the Christmas season doesn't stop the growing attraction between them.
Like most holiday romances, this one SCREAMS Hallmark movie - but with the delightful dash of steam. But not too much, for the shy reader. Honestly, this story I think could please every romance reader. ESPECIALLY if you like Hallmark movies (which, funnily enough, I don't. A little too wholesome for me.) It has the sweet, romantic storyline, with the picturesque Christmas village setting. The characters are cute, and the romance is great. Most of the sex scenes are fade to black, except a couple, but except for their first time, are not overly explicit. Putting aside the romance, and the holiday storyline, I enjoyed that they both were in realistic ruts. Both unhappy in their careers and personal lives. One looking for closure on a painful past, and the other feeling left behind due to her lack of success. It just added an unexpected dose of realism to what could have just been a cookie cutter romance, and I felt more connected to the characters because of it.
If you are looking for a holiday romance to get you in the mood, The Billionaire Scrooge Next Door will give you all the warm feels you are looking for.
Adam and Holly seeing each other for the first time

The fair