Legacy
by Hannah McBride
Self-Published
Book 3 in the Blackwater Pack Series
An unexpected alliance
After the explosions that rocked the Alpha Summit, Skye wakes up separated from her mate and with a family she never knew existed. The more she learns of this new world she comes from, the more she realizes she will never outrun her own legacy.
Reality is a nightmare
Remy survived the attack at the Summit, but he lost more than he could have imagined. As the shifter world descends in chaos, he will have to find a way to hold it all together without Skye at his side.
War is coming
Together Skye and Remy will confront their enemies, old and new, as they fight for the survival of their pack. One final war. Winner take all.
LEGACY is the third book in the Blackwater Pack series and the final book in Skye & Remy's story. It contains dark and mature themes (including flashbacks of sexual assault and bullying) that may be triggering to some readers.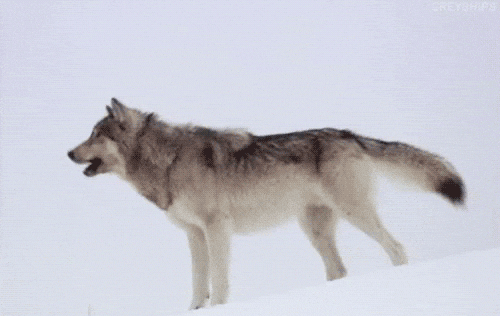 RATED: 18+ CATEGORY: MOOD:
Steamy New Adult Action-Packed
TRIGGER Supernatural
Romance
TRIGGER WARNING: Storyline involves flashbacks of sexual assault, and bullying.
Legacy by Hannah McBride is her third full length novel in her debut Blackwater Pack series, and centers between Skye and her bonded mate, Remy, and begins immediately where we left off in Prey. The Summit has ended with an explosion, and most of the North American Alphas dead. Remy has survived, but he is left in anguish over lost friends, and discovering Skye is missing. When Skye wakes up, she is on a plane, separated from her mate, not knowing who has survived, and on her way to a family and destiny she had no idea existed. But war is coming, and Skye and Remy must reunite to take down their enemies, and save their pack.
After reading Sanctum, Broken, and Prey, I had a bit of a book hangover, and I was kicking myself for not timing reading these books so I could move on to Legacy, which was originally slated for a April 16th release. But then, Amazon released the paperback early, and Hannah McBride released it on the 10th, and I was overjoyed! Legacy continues to show Hannah's great storytelling skills, and creativity. The characters have remained consistent throughout the books, while still evolving, which is great. My only complaint this time around was the amount of typos. It takes me out of the story when I noticed them.
This felt like a good place to end Skye and Remy's story (but not the series. There is lots more to come). Skye has come full circle. She went from an abuse victim, who was scared of everything, to a young woman who turned her fear into strength, and took a leading role in her pack. Remy's character never got a true chance to grow. He was always who he was - an alpha. A man who believes in equal rights. We do get some new characters in this book I'd like to focus on - Nikolai, Dimitri, Natasha, and Lulu. I freaking loved them. All of them. Nikolai kinda has this "Eric Northman" dark sense of humor. He could be making a joke while literally rubbing blood off his