Bound by Love by Cora Reilly
Bound by Love
by Cora Reilly
Self- Published
Book 6 in the Born in Blood Mafia Chronicles
Nobody expected them to fall in love.
When Aria was given to Luca in marriage, people were sure he'd break her.
Aria feared the worst from a man like him.
A man without mercy.
But somehow she gained his love.
Love - a weakness a Capo like Luca shouldn't risk.
When Aria betrays Luca by going behind his back for her family, she realizes too late that she might have lost what she's fought so hard to get in the first place: Luca's trust.
The trust of a man who never allowed himself to trust someone unconditionally before.
Can their love survive in a world of betrayal and death?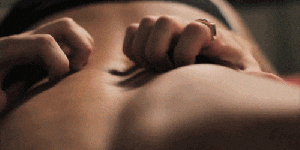 Age Recommendation:
18+
Genre:
Dark Romance
Mafia
Bound by Love by Cora Reilly is the 6th book in her Born in Blood Mafia Chronicles, and once again centers around the couple who started it all, Aria and Luca. In Bound by Love, we get both Luca and Aria's POV's throughout the novels to date, and get to find out if these two can survive the consequences from the war between the Outfit and the famiglia.
So I think if you like Aria and Luca, and based on reviews from this series, there are a lot, you will enjoy this book. Myself, I am not the biggest fan of the two. I've never been able to get over Luca cheating on Aria, and I hate that Aria doesn't fight for more for herself. They aren't the worst couple in this series though. While it is a forced marriage, they do fall in love with one another, and treat one another with respect. There isn't anything cringy about their relationship. But not being the biggest fan of this couple wasn't the problem. The problem was, once again, major translation and editing issues, and repetitive material. Going over all the other books events with them, was boring. These are not complicated characters. How I assumed they would react to the events of each book, is exactly what happened, and I didn't need to read a book to figure it out. Honestly, the best part of this book was the last part, where it was brand new story. But it's not overly important to the series. Just pages of rage and heartbreak and a big misunderstanding. I'm not saying it's not interesting. It is. I did read it, and managed to finish it. It's just not groundbreaking. If anything, it made me want to read the Camorra Chronicles to find out Fabiano's story.
If you are an Aria and Luca fan, you will enjoy this. But if you are lukewarm to this series in general, much like I am, just read a few reviews on it to find out what happens, and skip it.