Pestilence by Laura Thalassa
Pestilence
by Laura Thalassa
Self-Published
Book 1 in The Four Horsemen series
They came to earth--Pestilence, War, Famine, Death--four horsemen riding their screaming steeds, racing to the corners of the world. Four horsemen with the power to destroy all of humanity. They came to earth, and they came to end us all.
When Pestilence comes for Sara Burn's town, one thing is certain: everyone she knows and loves is marked for death. Unless, of course, the angelic-looking horseman is stopped, which is exactly what Sara has in mind when she shoots the unholy beast off his steed.
Too bad no one told her Pestilence can't be killed.
Now the horseman, very much alive and very pissed off, has taken her prisoner, and he's eager to make her suffer. Only, the longer she's with him, the more uncertain she is about his true feelings towards her … and hers towards him.
And now, well, Sara might still be able to save the world, but in order to do so, she'll have to sacrifice her heart in the process.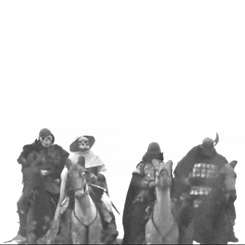 RATED: 18+ CATEGORY: MOOD:
Violent Mythical-Fantasy Interesting
Steamy Romance
TRIGGER WARNING: Many situations where MC is around plague victims of all ages. Many violent situations. Please be advised.
Pestilence is the first book in Laura Thalassa's Four Horsemen series. Pestilence centers around 21-year old Sara Burns, who encounters Pestilence, when in an effort to save the world from the plague, she shoots him off his horse. Unfortunately, Sara learns that Pestilence cannot die, and Pestilence, more than irked that he has once again been attacked (and proving further than humanity cannot be saved, and his task is right), decides instead of killing her, he will make her his prisoner, and make her suffer as she made him. As they travel, and get to know one another, Sara doesn't know whether to hate him, or like him, and he doesn't know what to make of her. Can Sara convince Pestilence to stop his task, and reverse the plague, or will she need to break her own heart to save the world?
This is another divergence from my tbr list, technically, and a series I have seen over and over on #BookToc. After reading some of the reviews, I was a bit hesitant to start it, but I decided to go ahead with it anyway. I actually really enjoyed it. I'm NOT saying there isn't problems - there totally is. Starting out, I want to list what I liked about it. First - originality. I have not read a post-apocalyptic romance quite like this one. Not only because it features biblical figures like the four horseman, but the story itself is original. And interesting! I finished it in a day. The writing is great, which I find sometimes is not the case when a book is on kindle unlimited. It had a nice flow throughout the novel, which I always appreciate. Lastly, it invoked emotion in me - sometimes I laughed at Sara's inner crass thoughts, sometimes I was crying, or angry and disgusted. I think it takes a talented writer to make the reader feel real emotions while immersing themselves in the story, and Laura Thalassa is a talented writer.
As I said, there are problems though. Without spoiling (because this is said right in the synopsis), we can't ignore the fact that this is an unhealthy relationship. She is his prisoner for a large portion of the book, and it just screams Stockholm syndrome. There are many times where he truly damages her - physically and mentally - and at one point, I noted "How the fuck does this become a romance?" The only way I am able to get past this, and actually end up liking this book, is reminding myself that Pestilence is not human. He was created for one purpose - to end the world. He doesn't think like a human, but a tool of God, who believes humanity must be purified. As we spend more time with him, we learn he doesn't like his task. Through Sara, he gets to see the best in humanity, and starts to become more human himself. While their romance is built on something truly horrific and unhealthy - where they end up is in a good place. Pestilence becomes human, if not in body, where it counts.