Losing It by Cora Carmack
Losing It
by Cora Carmack
Published by HarperCollins Publishers
Book 1 in the Losing It series
Sick of being the only virgin among her friends, Bliss Edwards decides the best way to deal with the problem is to lose it as quickly and simply as possible - a one-night stand.
But her plan turns out to be anything but simple when she freaks out and leaves a gorgeous guy alone and naked in her bed with an excuse that no one with half-a-brain would ever believe. And as if that weren't embarrassing enough, when she arrives for her first class of her last college semester, she recognizes her new theatre professor. She'd left him naked in her bed about 8 hours earlier.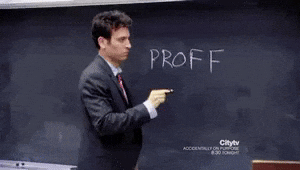 RATED: 18+ CATEGORY: MOOD:
Steamy New Adult
Romance
Losing it by Cora Carmack is the first book in the losing it series. This first novel centers around 22 year old Bliss, a senior in college, and still a virgin. In hopes of riding herself of her virginity before she graduates, she meets a handsome young man in a local bar. Bliss panics though, and leaves him naked in her bed. At least she doesn't have to see him again ... that is, until she walks into class the next morning, and see's her would be one night stand teaching the class.
I was in need of a little light reading after The Crown of Gilded Bones. A quick, simple, romance that will give me all the happy feels, without having to think too much. Losing It was exactly that. Not terribly original, but the story was interesting enough to keep me reading. Simple, but made me chuckle at times. My only complaint was it was a bit too "Insta-love" for my tastes, and the sex scene was a bit bland.
The characters were probably the most interesting, particularly our main character, Bliss. Described as a neurotic, anxious mess, for the first time in a long time, an author managed to write a character who actually IS anxious, and not just state the character is, just to make them stand out. Most of these "about to graduate and still a virgin" stories typically involve a character who just hasn't gotten around to it, or wasn't interested enough to do it. Sometimes it borders on unbelievable. But Cora made me feel Bliss's anxiety, and her self-doubt, and it made sense why she was a virgin. Although, another reason was, she needed to be in love. She wasn't able to be that vulnerable with someone until she 100% trusted them, which I enjoyed. As for Garrick, he is your typical, adorable, respectful, hot male lead with a British accent.
If you are looking for a short, but sweet romance, you will enjoy Cora Carmack's Losing It.
Garrick and Bliss seeing each other in class

The cat lie that eventually made her get a cat