Exposed by Kristen Callihan
Exposed
by Kristen Callihan
Published by Plain Jane Books
Book 4 in the VIP series
Brenna
There are some people in life who know exactly how to push your buttons.
For me, it's Rye Peterson. We can't spend more than ten minutes together before we're at each other's throats, which makes working together that much harder. Rye is the bassist for Kill John, the biggest rock band in the world, and I am his publicist. It doesn't help that the man is gorgeous, funny, talented, and…never takes anything seriously. Avoidance is key.
But everything changes when he overhears something he shouldn't: a confession made in a moment of weakness. Now the man I've tried so hard to ignore is offering me the greatest temptation of all—him.
Rye
Brenna James is the one. The one I can't have. The one I can't get out of my mind. Believe me, I've tried; the woman loathes me. I managed well enough—until I heard her say she's as lonely as I am. That she needed to be touched, held, satisfied. And I could no longer deny the truth: I wanted to be the one to give her what she craved.
I convinced her that it would just be sex, mutual satisfaction with nothing deeper. But the moment I have her, she becomes my world. I've never given her a good reason to trust me before. Now, I've got to show Brenna that we're so much better together than we ever were apart.
Things are going to get messy. But getting messy with Brenna is what I do best.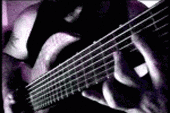 Age Recommendation:
18+
Genre:
Contemporary Romance
Exposed is the fourth book in Kristen Callihan's VIP series, and centers around Kill John's bassist, Rye Peterson, and the bands publicist, and lead singer Killian's cousin, Brenna James. When Rye overhears Brenna admit to her friend that she is lonely, and looking for some physical release without the complications of a relationship, Rye quickly volunteers himself, despite the fact that whenever they are around each other, they fight like cats and dogs. He has always wanted her, but kept away because she is Killian's family. He is sure he can keep his feelings to himself, and just give in to the physical. Only, after one night, he is hooked. Brenna becomes his world, and Brenna's equally shaken. How is it that the best either of them have ever had, is with the one person that gets under their skin the most? And how can Rye convince Brenna to give him a shot of more?
If you have read my other reviews for the VIP series, you will know that a) I love this series, and b) I have been excited to Rye and Brenna's story, because it was SO clear to me that they were going to end up together. I was surprised I didn't realize it had already come out, but kindle recommendations did not let me down, and here I am. I'm afraid I may have ruined this book for me a little bit, because I built it up in my head, and while I liked the book, and it certainly hasn't turned me off from continuing the series, but it wasn't my favorite. There was very little build up for me, and for two people who are so confrontational, I felt like we would have got way more banging of heads before they got into it. That aside, it was well written, and fast paced, and just as I predicted, Rye and Brenna are seriously hot together.