Blood Oath by Raye Wagner & Kelly St. Clare
Blood Oath
by Raye Wagner & Kelly St. Clare
Self-Published
Book 1 in the Darkest Drae Trilogy
Dark Fantasy. Dragons. Intrigue. Romance.
More than anything, I crave adventure. But in the disease ridden land of Verald, life is mapped out much like the well-established rings of our kingdom.
At the very heart reigns our vicious king and Lord Irrik, an invincible dragon shifter, at his side. Their power poisons the land and the people, leading to a steadily mounting number of enemies.
But change is coming.
When the rebellion surges, the king strikes back. Captured by Lord Irrik, I'm suddenly embroiled in a deadly game. One where I'm desperate to understand the rules.
Because I'm not only fighting for my life... but also a love that could be the very key to my freedom.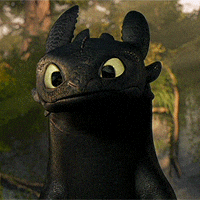 RATED: 18+ CATEGORY: MOOD:
Violence Upper Young Adult Intriguing
High Fantasy
Romance
Blood Oath is the first book in the Darkest Drae trilogy, and is co-written by Raye Wagner and Kelly St Clare. Blood Oath centers around Ryn, a seventeen year old girl who craves excitement in a life that has already been mapped out for her. Home is with her mother, in the peasant sector of a dying land, ruled by a brutal king, with powerful dragon shifter Lord Irrik, by his side. When the rebels get more active in her sector, and Irrik marks those he believes are rebels, Ryn is captured, and brought to the king, where she quickly learns she has been thrown into a game between the king and Irrik, and if she doesn't learn the rules quickly, she will die.
This is another series that I saw as a recommendation on Facebook. As someone who hasn't read any Dragon/Shifter books before, I thought, why the heck not try it out? Initially, I wasn't sure if I would like it. Within the first few chapters, it seemed very ... young. But the plot was intriguing, and I was sucked in. I felt characters could have been fleshed out more, and maybe have more hints for the reader to come to conclusions on their own, instead of being told, but I liked it. Very predictable, but it was good.
As I said though, characters could have been fleshed out more. I would have loved more interactions between Irrik -----------> which is how I will refer to him in this book <-------------- and Ryn, as they were the most interesting of the pairings. But seriously ------------>Was anyone surprised to find out Ty and Tyr were really Irrik? I figured that out right away. <--------------- I love when a girl gets under a prickly mans skin, so their interactions were always fun to read, and full of tension. I was never a huge fan of Tyr and Ryn's scenes together -------------> because it felt unauthentic, which was the point I guess. I just don't understand how she could have fallen for someone she barely knew. <---------------. I think the authors here did a good job writing a morally gray anti-hero in Irrik though, and did a great job displaying the brutality of the king. I found myself liking Ryn begrudgingly. She is cool and all, but got on my nerves at times with her inner-monologues.
Blood Oath was an interesting escape from my usual books, and while there were things I wasn't crazy about in Blood Oath, I can't wait to get into the next book.